GIVEAWAY HAS ENDED. THE WINNER HAS BEEN NOTIFIED.
IT'S YOUR DUTY WALTHER PDP GIVEAWAY!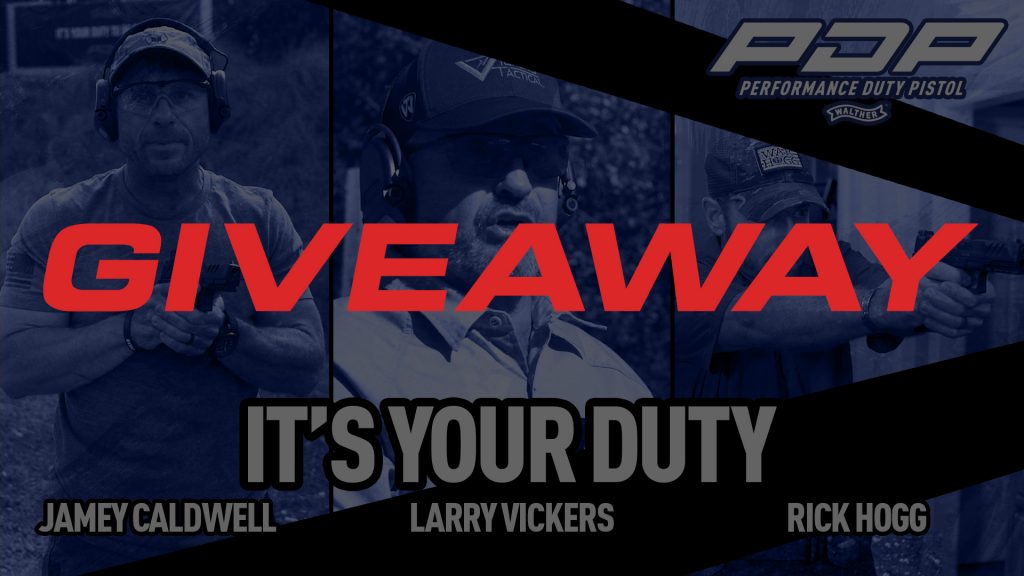 As part of the Walther PDP launch, we've partnered with the companies who made the "It's your Duty" Video Training Series possible and are excited to announce the: It's Your Duty PDP Giveaway!
GIVEAWAY ENDS 18 March 2021 @ Midnight Central Time.  The winner will be announced Friday 19 March 2021.
We would like to thank the sponsors of the It's Your Duty Video Training Series: Panteao Productions / C&G Holsters / Norma Ammunition / Kitanica / C&H Precision / Aimpoint Optics / INVISIO Ear Pro 
THE "IT'S YOUR DUTY" GIVEAWAY INCLUDES: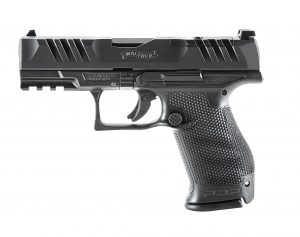 No other handgun can put all the tools you need at your disposal like the Walther PDP. It's a handgun specifically designed to maximize readiness no matter the circumstance, and with the support of Walther's historic ingenuity, it's guaranteed to surpass all expectations time and time again. The unique design offers versatile advantages when you need them most, providing supreme performance in any condition, making this the go-to choice for shooters who demand excellence every single day.
Optimized for pistol and applications which require a low profile red dot system
The only professional-grade fully enclosed system in its size on the market
1.5 years battery operation on position 6 of 10
Battery installation while the optic is still mounted on the weapon
3.5 MOA
NVD compatible
C&H PRECISION:  1x C&H Aimpoint ACRO mounting plate fore the Walther PDP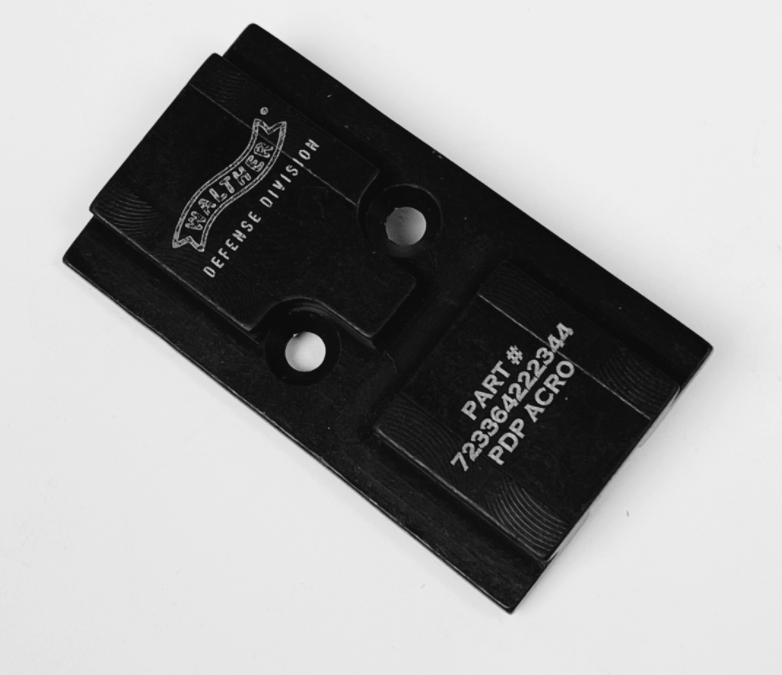 C&H Precision – The Industry leader in MIL-SPEC Pistol Mounted Red Dot Plates, has partnered with Walther Defense to provide our customers with the best mounting solution for installing your premium MRDS on your pistol slide.
All plates (excluding closed emitter optic plates) feature the Patented V4 T-Nut design for twice the thread engagement.  Keeping an optic on a pistol slide is ALL ABOUT THE FIT AND THREAD ENGAGEMENT!
The MIL-SPEC plates for the PDP give you twice the thread engagement over standard plates as well as tighter tolerances on recoil posts and fitment.
FITS: PDP 4″ COMPACT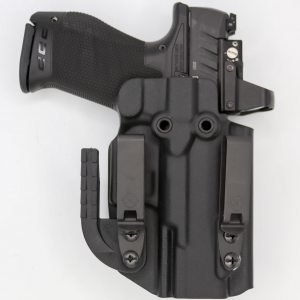 Designed for Any Red dot on the market today! Trijicon RMR, Leupold DeltaPoint, Sig Romeo, etc… All fit!
Open Bottom that will fit your Threaded Barrels & Compensators 
Tall sight channel (Red Dot/Suppressor height)
C&G branded 1.75″ belt clip
100% made in America, by Veterans and Law Enforcement and guaranteed for life! 
Solid locking retention (audible and tactile "click" when securely holstered)
Proprietary molds and CNC milled means perfection for you and a level of precision that can't be beaten. This means a level of comfort and concealment you have never experienced from a Kydex holster.
NORMA AMMUNITION: 2 x Boxes of 50 round (100 Rounds Total) Norma 9mm Brass Range and Training Ammunition.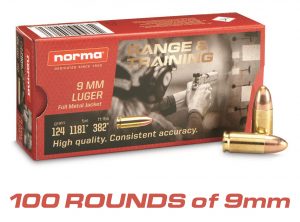 INVISIO Ear Protection: V10 kit (V10 PTT / option of the X5 of T5 headset / 1 radio cable of choice)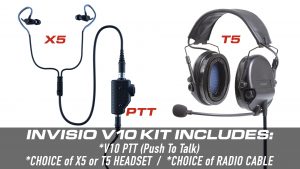 INCLUDES: The INVISIO V10
This control unit is a rugged, single com PTT designed for professionals with one radio. The INVISIO V10 features a large exchangeable PTT button and can be oriented for left or right-handed PTT. The PTT Button cover comes in two versions. A standard PTT button cover and a guard ring cover to avoid unwanted PTT keying.
CHOOSE ONE OF THE FOLLOWING: EITHER THE X5 OR THE T5 HEADSET:
T5 HEADSET: The INVISIO T5 over-the-ear hearing protection headset is powered and controlled by an INVISIO control unit, making it easy to use and lightweight without the need for an internal battery or buttons. With an on-head weight of fewer than 360 grams, the INVISIO T5 significantly reduces the burden on the mounted or dismounted soldier and officer whilst featuring industry-leading situational awareness.
The INVISIO X5 headset is designed exclusively for INVISIO's range of advanced control units and is fundamental to the INVISIO hearing protection system. It is a dual-sided in-ear hearing protection headset with state-of-the-art external microphones for natural hear-thru and six sizes of exchangeable foam plugs for market-leading hearing protection and comfort. The INVISIO X5 is the in-ear headset of choice for future soldier programs today and officers maintaining public order. The headset is fully compatible with other INVISIO systems.
PANTEAO PRODUCTIONS:  1-year streaming subscription to the Panteao video service.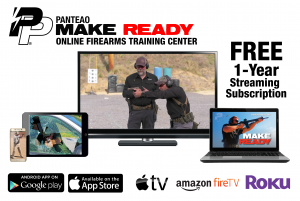 Enjoy exclusive content from over 50 instructors
Unlimited access to all our videos
Streaming in UltraHD and HD resolution.
Watch what you want – when you want
Stream on your favorite devices
Choose from plans with or without ads
KITANICA: Note: The winner(s) can choose any size and color offered as long as it is in stock.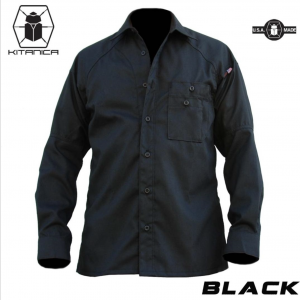 Gusseted back with mesh vent for mobility and air circulation
Underarm with mesh vent
Banded collar
22 Ligne Button Down front
Drop shoulder, double layer full yoke
Reinforced elbow
Tuck/untuck construction
Double-needle top-stitching
Bartacked stress points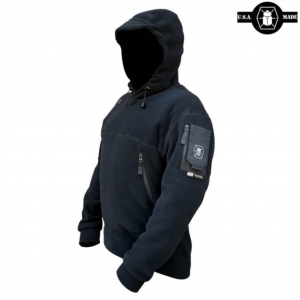 200 weight Polartec® Fleece
An adjustable hood
Covered pen tubes
Velcro® receiving patch
Front zippered pockets and bicep pocket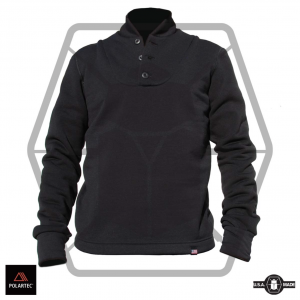 Nylon face knit fabric for abrasion resistance and long wear
Generous stretch for comfort and mobility
3- button bib
Stout shawl collar for excellent weather seal
Cuff Thumb-holes
100% USA Made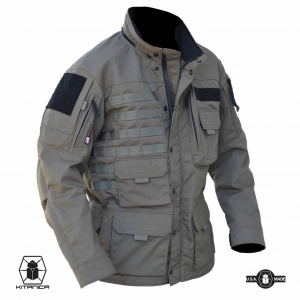 13 Pockets – 5 torso, 3 bicep, 4 interior, 1 rear
Heavy-Duty 500D CORDURA ®
Shell backed w/ 1 oz. coat of polyurethane for water resistance and added durability
PALS webbing for web gear attachment
Large side vertical zippered chest cargo pocket w/ small surface pocket
Reinforced elbows receive Kitanica's optional G-Form RPT™ Padding System w/ custom elastic fit cinch
Detachable and adjustable hood with zipper and snap attachment and elastic cinch (not pictured)
IT'S YOUR DUTY WALTHER PDP GIVEAWAY!
> CLICK TO ENTER GIVEAWAY <